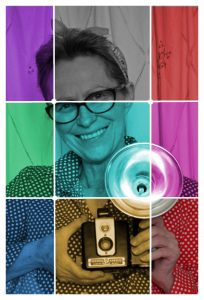 Have you ever wondered how some people can always have the greatest photos ever and yours just look… blah, or cute… but… "DAMN… look at the size of that zit I had that day!"
Well let me tell you right now, photo editing is the answer to all your selfie prayers.
I started playing around with photo editing as soon as my son built my first computer and I have been addicted to it ever since.
This is the first photo I had the pleasure of playing with.
I took a photo I had from when my oldest son was born. It was the photo the hospital supplied. They did that way back then.
I scanned it into my computer, then went out and took some photos of some roses I had been growing in the garden. After quite a bit of trial and error I came up with this masterpiece. I showed it to my youngest son and he laughed so hard I thought he was going to choke. He told me never to show that to his brother.
I could not understand what his problem was.
Many years later I realize that sticking a photo of a male child in a pink rose might not be the best way to portray my son. But back then I thought it was the most beautiful piece of artwork ever produced. No one on earth could ever tell me it was not simply stunning.
I have learned quite a bit since then and it still gives me the greatest pleasure working on the computer, restoring and editing other peoples photos.
I do it just for fun. I find photos off the internet and reconstruct them into pieces of art just for my own pleasure. Most of them I delete. I simply just like doing this type of thing. Usually my butt hurts from sitting so long, but I can spend hours and hours doing this.
Here is one I just could not delete.
I did this one a couple years ago using a photo of my own street corner during a winter storm. This actually was not my own original idea. A fellow from Buffalo had done one and I just had to do a version of my own.
Who could resist having the Beatles portrayed right there in your own neighborhood!
I also do them professionally and would like to show you a few that I have done. My favorite is taking old photos that have aged and yellowed and have been given a new life to the people who have cherished or inherited them from family members.
The photo below had been badly damaged and I really was not sure I could help the client but I promised to try and am rather proud how it turned out. Saying that, I did a crap load of cussing at that little fellow sitting in the front row,  3'rd from the left. He was the devil himself trying to reconstruct his face. If I could have I would have edited that little bugger right out of the photo!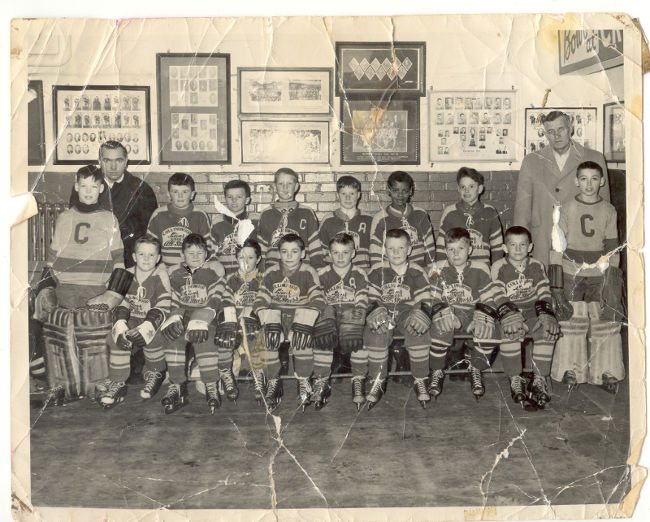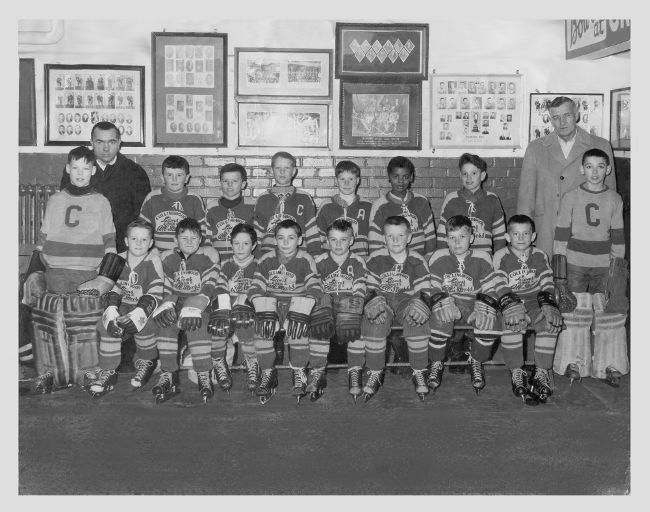 The next one was quite fun to do as the gal that sent it to me was the one who took a series of photos of her mother and the purse. It was not too badly damaged but needed to be restored to its original grandeur.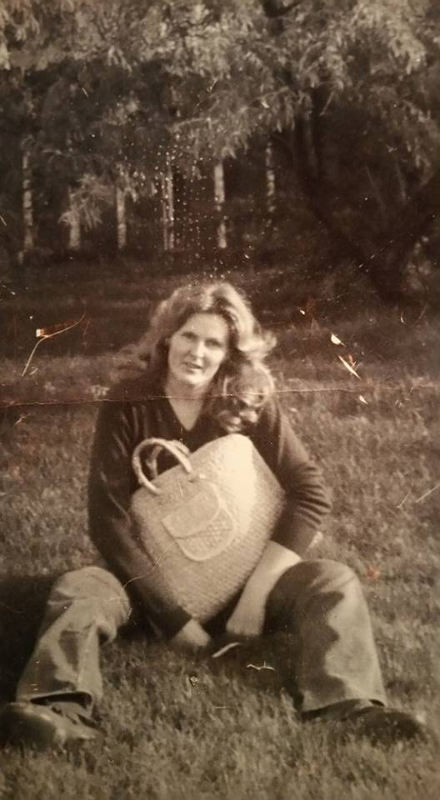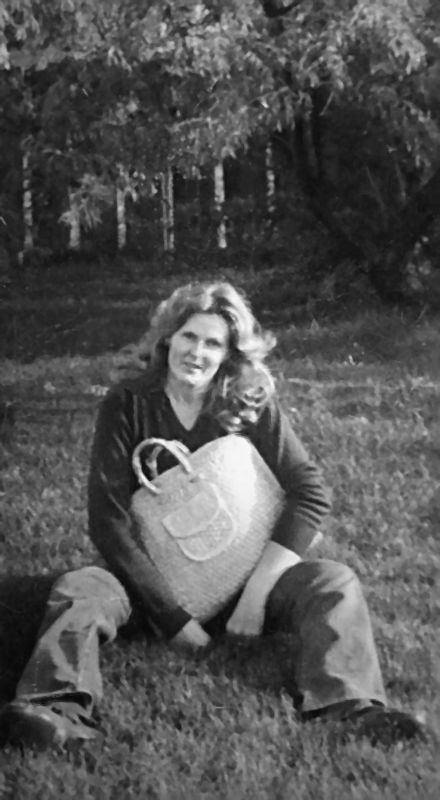 I love the next before and after photos as it shows how photo editing not only can be used for restoring photos, but for other reasons as well. This family photo shows a professional and stunning photo by a photographer by the name of John Knox from Collingwood, Ontario.  It was done at a special family event but two of the family members were unable to make it.
I was sent 2 separate photos and asked if I could try to put the niece and her little girl into the family portrait without it looking fake. I feel I accomplished it quite well and all the family members were quite happy with it!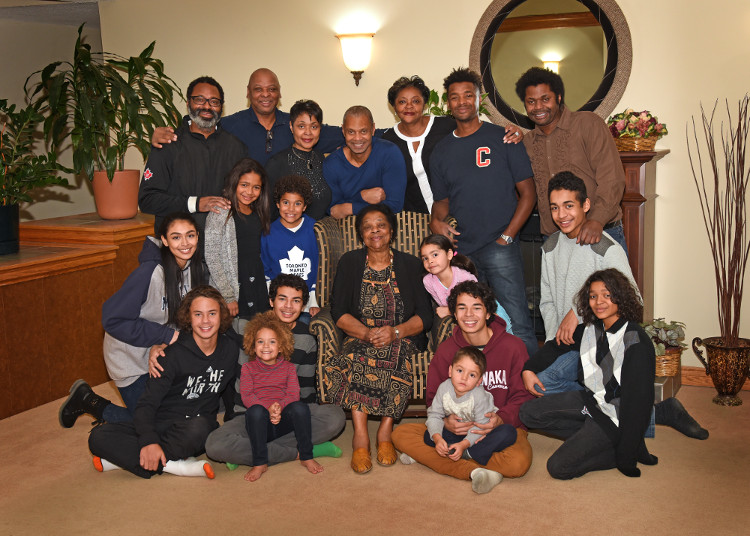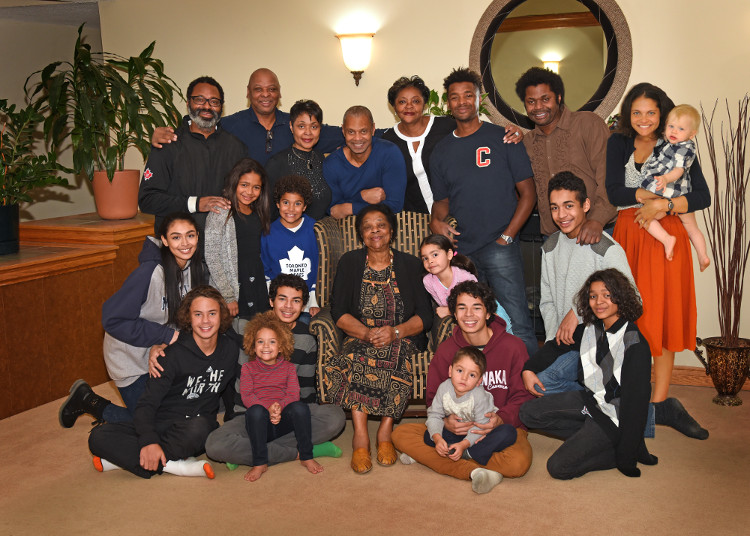 I have a few other ones I have done and they are in My eShop if you want to go have a look at them.
If you have any photos that you would like me to work on for you it would sincerely give me great pleasure. You can contact me through my contact page and I can give you a quote once I have seen the item that you need worked on.
I will leave you with another funny one of my poor dog Dyna. Since she is a photo bomber she is in many photos, so I have plenty of photographs of her to play with. If she knew what I have done to her I am sure she would pee on my foot and quite possibly run away from home!
I think Dyna makes a great Bird Dog!
Also, if you have any funny ones you would like to show me, just copy and paste the link in the comment section below. I would love to go have a look!